Complete Chimney Sweeping
This is the must done security service a house need to have. There is more than 10 000 chimney fire per year in Canada. A regular cleaning will help to prevent a chimney fire and will decrease the risk of smoke intoxication and increase the draft efficiency of your chimney.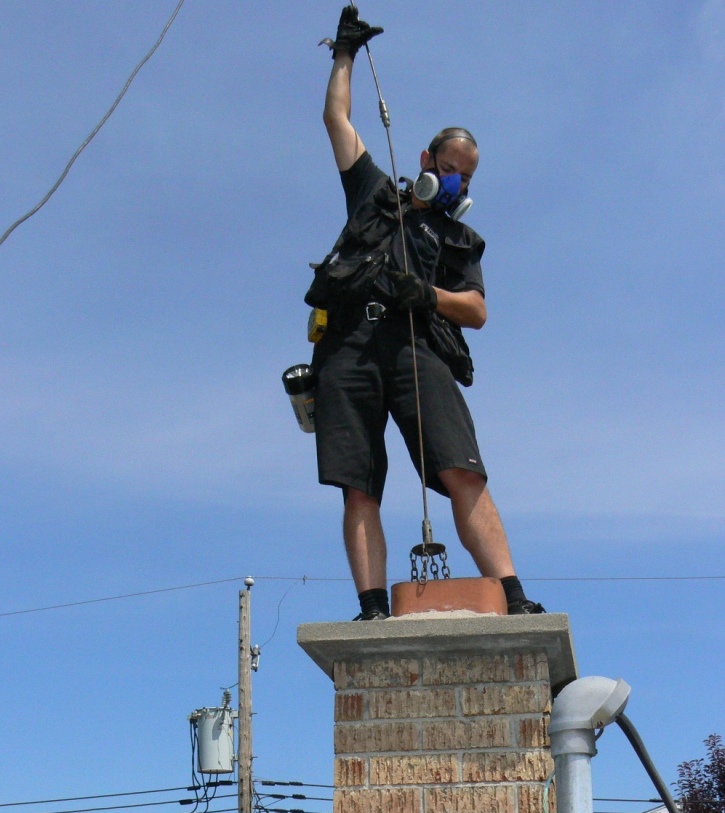 Our complete chimney sweeping are done from the outside and from the inside, with professional care to make sure we keep it clean.
Before proceeding to the maintenance, a drop clothe will be installed so the equipment will not come in contact with your house. If you have a masonry fireplace we will clean the smoke chamber and smoke shelf with a special brush and HEPA filter vacuum. We will make sure that your fireplace damper is working as it is supposed to. From the top the chimney will be sweep with the proper size and type of brush. We are equipped with all the size and type of brush that your chimney will need to be properly cleaned.
If you have a wood stove, the procedure will be approximately the same but the black stove pipe will be removed to clean the horizontal section of your chimney that the outside sweeping will not be able to clean. The top plate or top bricks inside of your wood stove will be remove to access the second combustion chamber for those high efficiency / slow combustion stove.
Once the technician is done a visual inspection to your installation is proceed and a evaluation report will be give on the invoice.
Don't hesitate to ask for any tips or talk about your problems of your heat appliance. We will try to help you with our advises and best of our knowledge.
Foyers et poêles au bois
It is necessary to eliminate flammable creosote build-up in the chimney each time your fireplace is used. Creosote is made of unburnt wood particles that can burst into flames if they build up to more than 1/8" of thickness.
If you use your wood combustion system as your main heating source, it should be cleaned twice a year.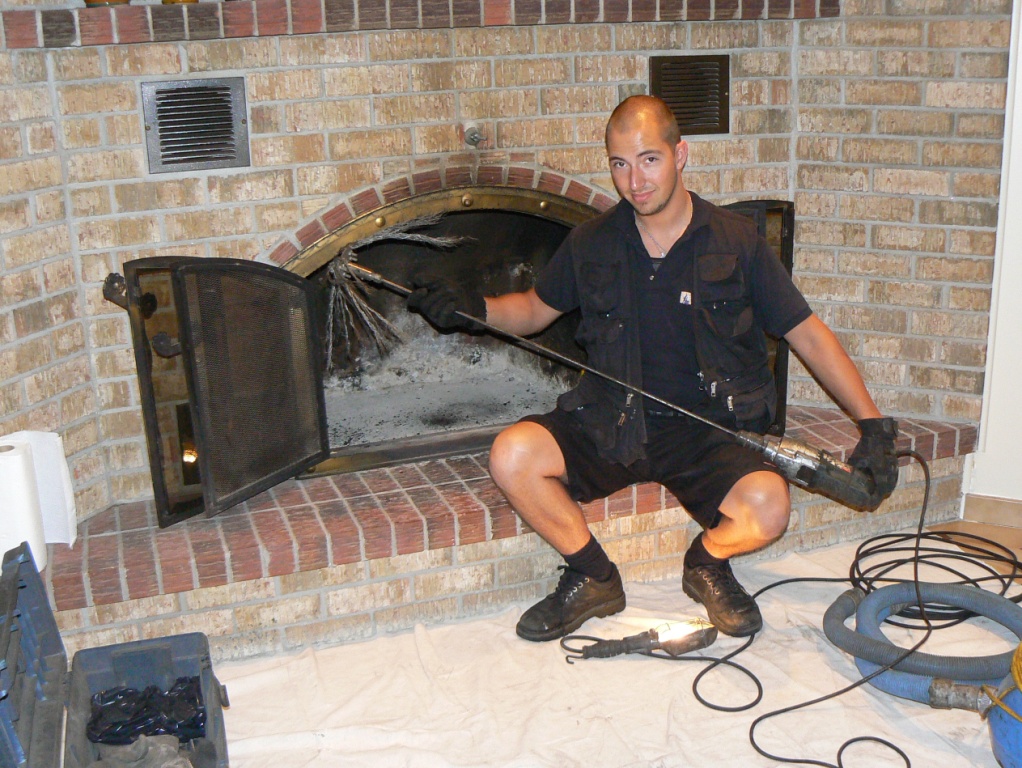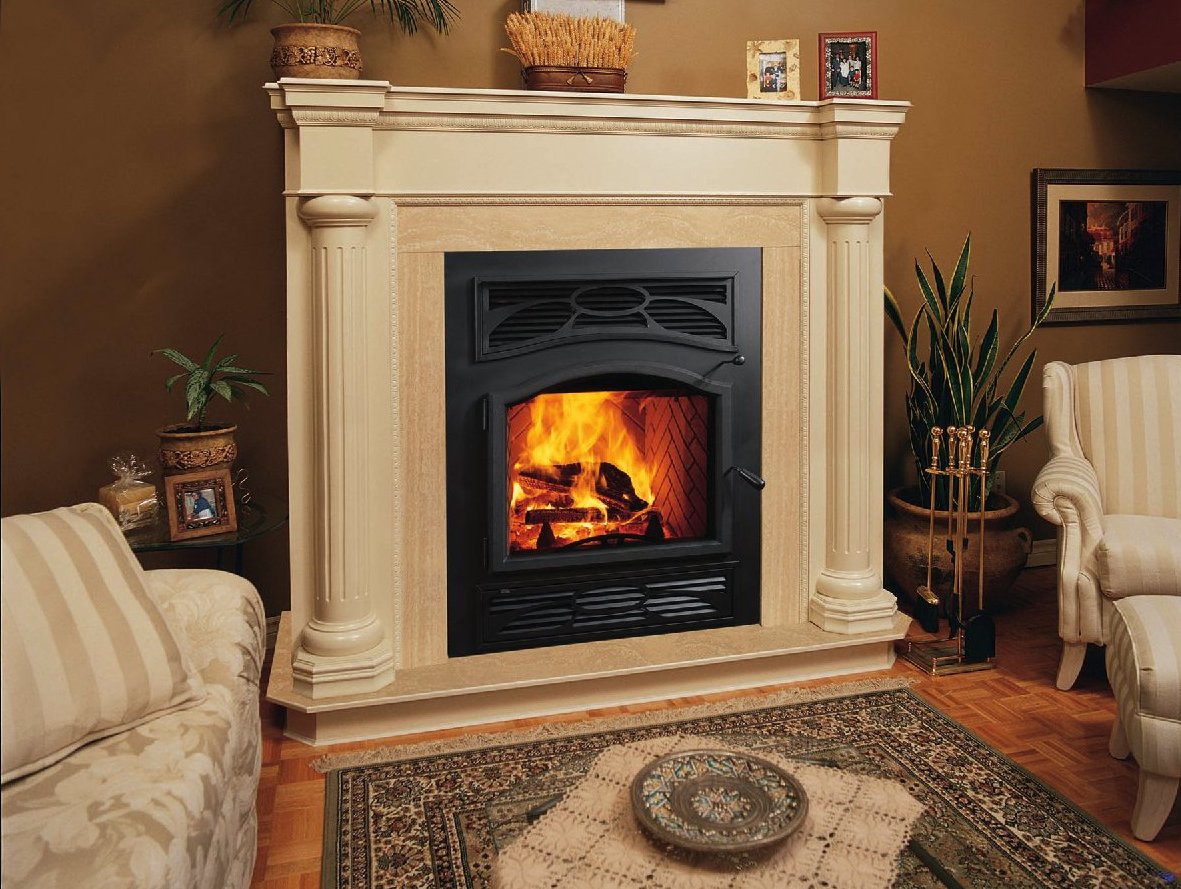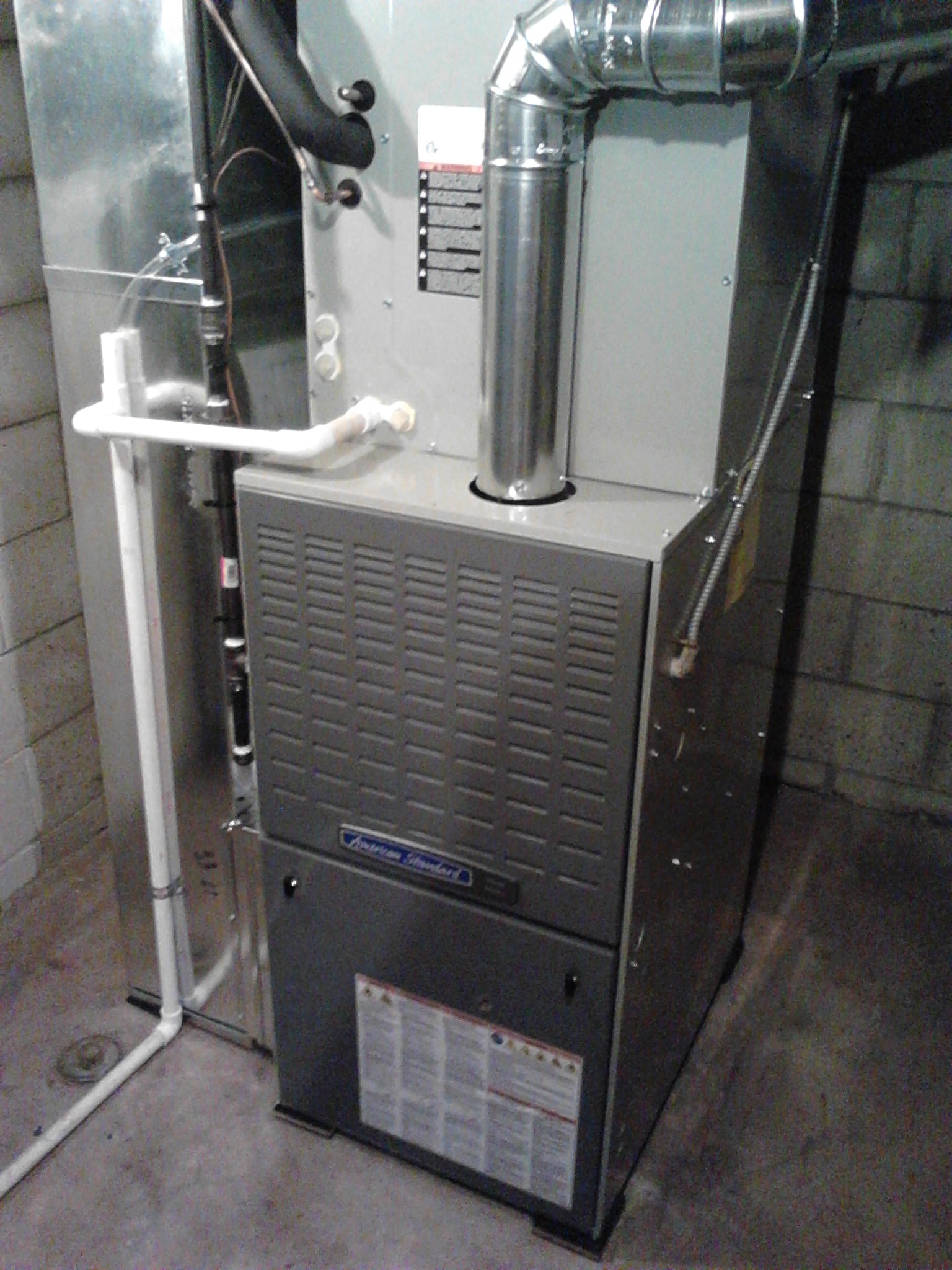 Furnace duct maintenance (mazout)
Since furnaces and water-heaters are used year round, their heating ducts should be cleaned and inspected every year to prevent serious problems. Soot or tar oil droplets build-up can accumulate up to 2 to 4 inches a year, which can considerably reduce the chimney duct opening for toxic gas evacuation or cause a back draft through the furnace, thus covering the entire house in soot.
Maintenance of the exhaust furnace pipe
The furnace pipe are often neglected by the furnace technician and chimney sweeper. With the time those pipe may rust and go thinner to the point that it will be perforated and let toxic combustion smoke to leak inside the house. We will make sure they are safe enough or let you decide if you want to proceed with the replacement of them.
If your furnace company refuse to clean your inside pipe, The technician will be able to clean them with a small extra fee.